Posts from the channels you follow feed straight into your timeline, so you never miss a beat.

All private channels you must be invited to follow by the owner or publisher. Read about accepting an invite
here
.
On the '
Explore
' page, you can browse public channels that you may wish to follow.
When you discover a new channel that you want to follow, you can do so directly by opening the channel profile page and clicking the yellow 'Follow' button.
Once you click the 'Follow' button it will switch to say 'Unfollow' and the channel will now appear in your 'Following' tab on the 'Home' screen for easy access and management. Recent posts from that channel will immediately appear in your timeline and new ones will be displayed when published.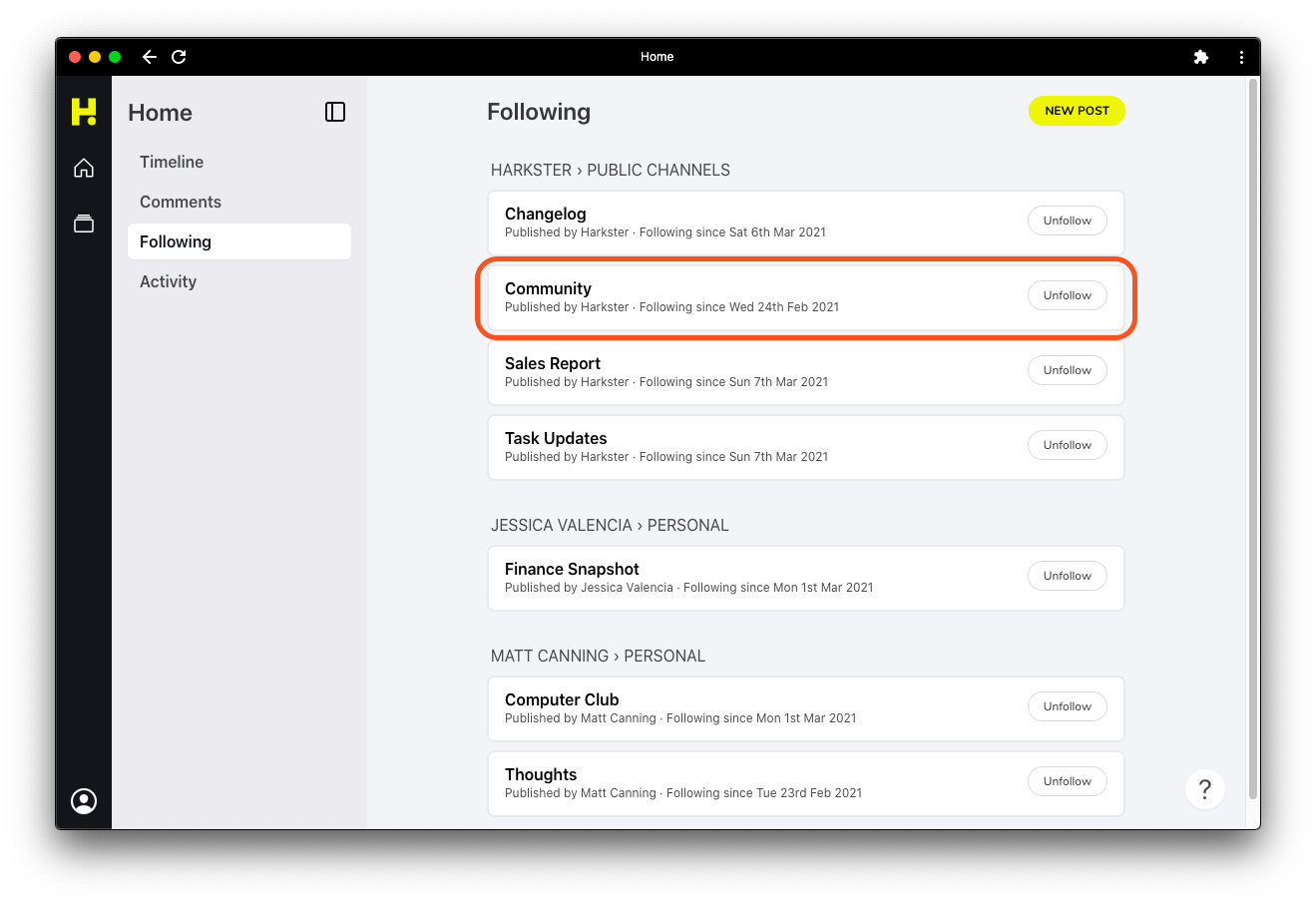 ---
Channel Approval (Coming Soon!)
Channel approval is currently under development and will be implemented with workspace management and internal channels.

These features will allow you to group together channels and invite users to the whole workspace, giving members access to all channels set to 'Internal' visibility in that workspace. When implemented, you will be able to browse those channels on the 'Explore' page.

Any channel with 'Internal' visibility will be able to set whether approval is required for other workspace members to follow that channel and see its content.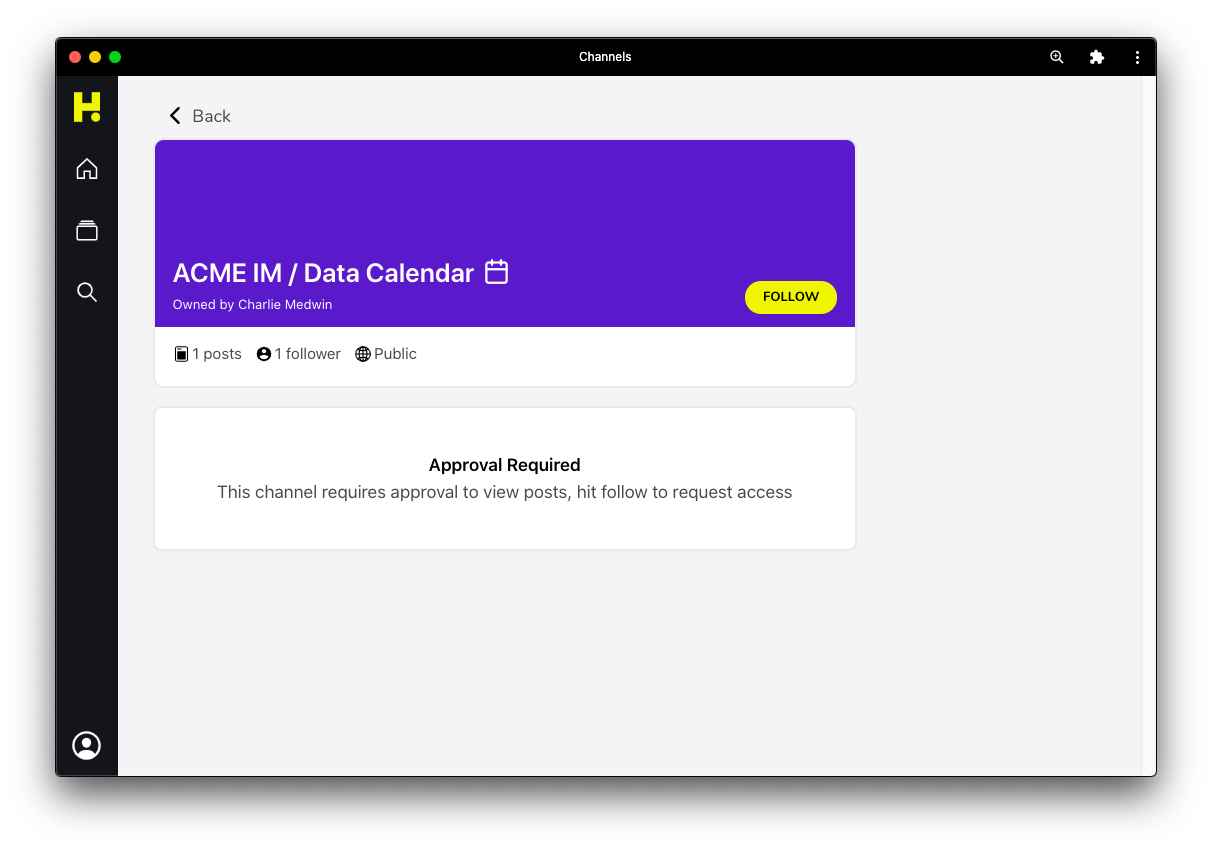 When you hit 'Follow' on these pages it will send a follow request to the owner for approval. Whilst the request is pending, it will appear as 'Pending Approval' in your 'My Stuff' tab and on the channel profile page itself.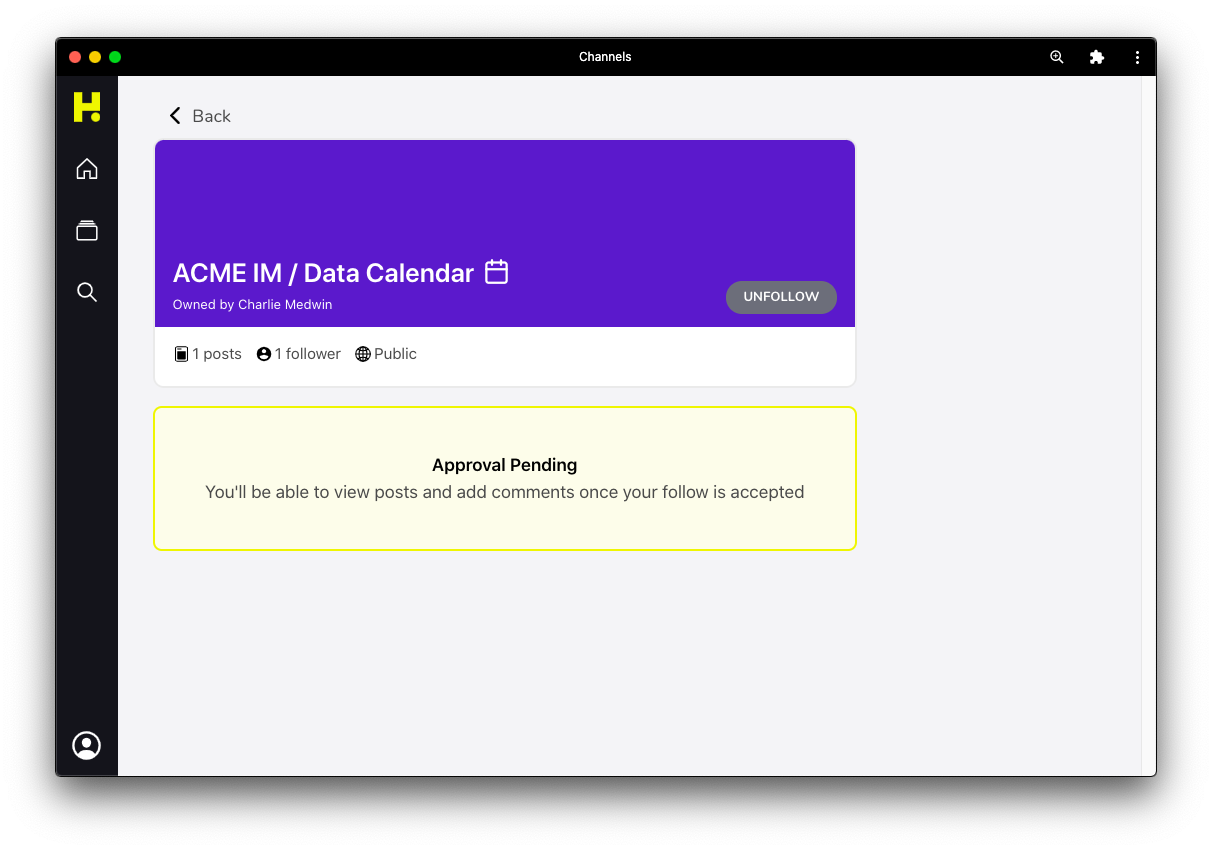 ✅ If the approval is accepted, the channel will change to following on your 'Following' tab and you will now be able to view posts on the channel profile page. Additionally, posts from this channel will now appear on your timeline.

❌ If the approval is denied, the channel will be removed from your 'My Stuff' tab and revert to the original 'Approval Required' layout.