Chime in with insights, thoughts, or a well-timed emoji, by commenting on specific posts.


​You will be notified of a new comment on a channel you own, publish on or follow in the timeline.
See here
for more details about comment notification.
To collaborate with other followers using the comment feature simply click the comments button on the relevant post to enter into the comments view.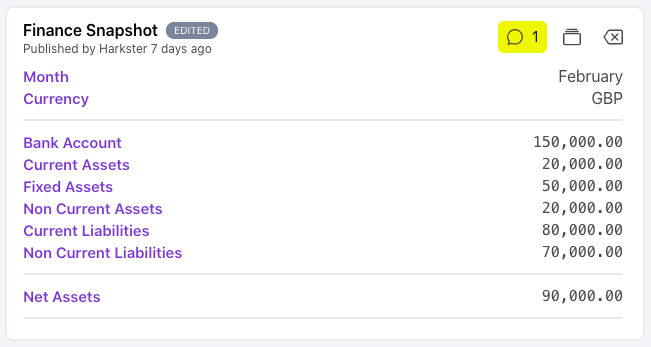 Here, you can see all the comment history with names, dates etc.

To add your own comment, simply click into the 'Leave a comment' box at the bottom, have your say and then hit 'Enter' or the 'Send' button to share.