Add a bit more detail to your channel on the settings page to help people understand its purpose.
Open the channel settings window

To open a channel's settings, navigate to the channel you want to edit via the 'My Channels' tab and open that channel's page.

Tap the menu to the right of the 'New Post' button and select 'Settings'.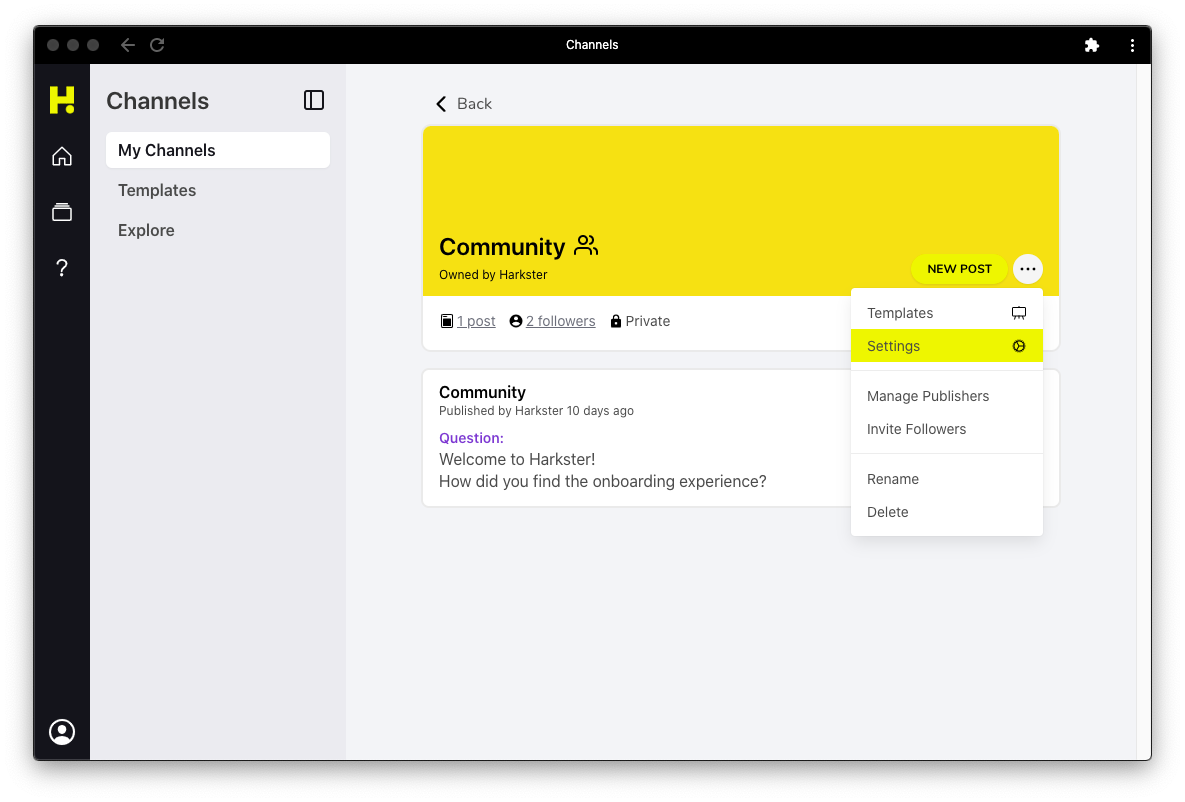 Changing channel settings

Here you can populate any or all of the fields to help people understand more about your channel.

Once populated, the added info appears neatly in your channel header.