Browse public and internal channels in the 'Explore' page to discover useful info you might not be aware of.

Public Channels
The 'Explore' tab, which can be found via 'Channels' on the navigation bar, provides a library of all public channels.
Public channels are visible to all Harkster users and available for any user to follow.
Currently, only Harkster owned channels can be set to 'Public' visibility.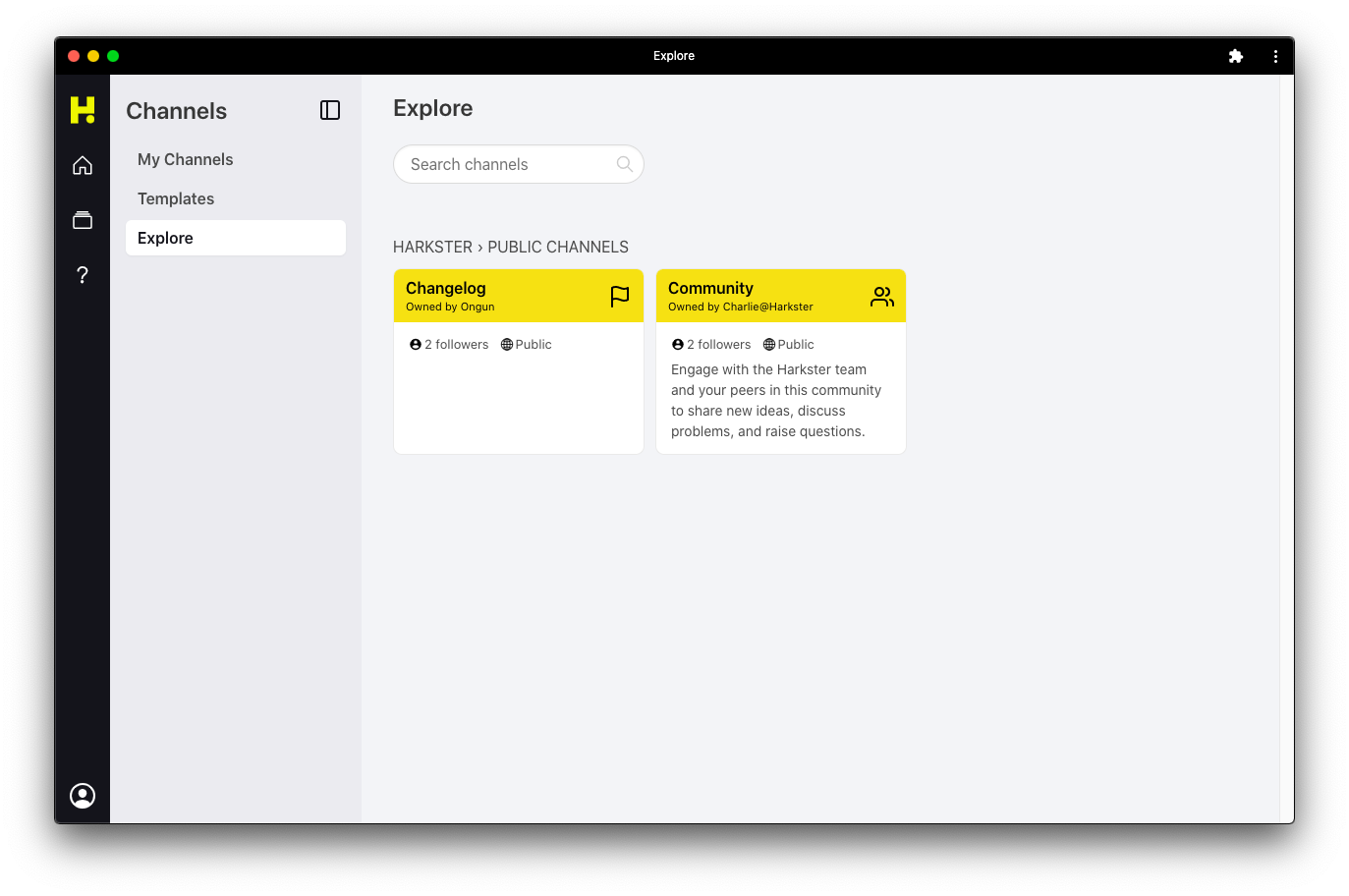 The library is grouped by workspace and each tile represents a unique channel. The tiles provide a brief overview of the channel, including:

Channel Name
Owner
Number of followers
Access setting
Description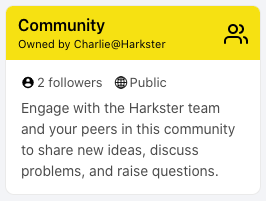 To follow a channel in the library, you can click on the channel and hit the yellow 'Follow' button.

To read more about following a channel,
click here
.
---
Internal Channels (Coming soon!)
Workspace management and internal channels are currently under development. They will allow you to group together channels and invite users to the whole workspace, giving members access to all channels set to 'Internal' visibility in that workspace. When implemented, you will be able to browse those channels on the 'Explore' page.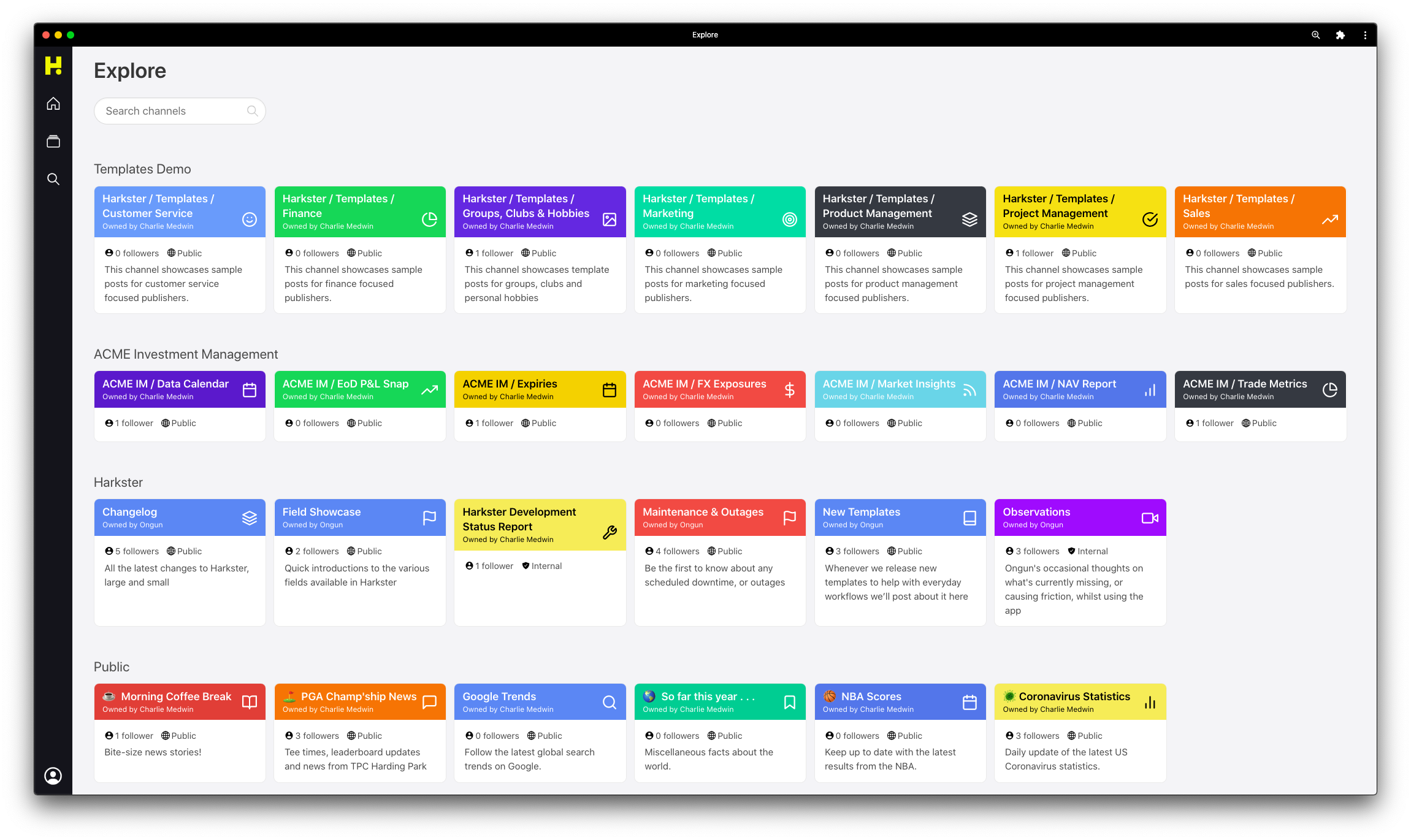 Clicking on a channel will open up the channel's page where you may be able to view any previous posts to understand more about the channel.
This, however, depends on the approval settings of the channel.
Approval settings will be available for channels set to 'Internal' access. This allows you to require users to request access to a visible channel before they can see the content of the posts.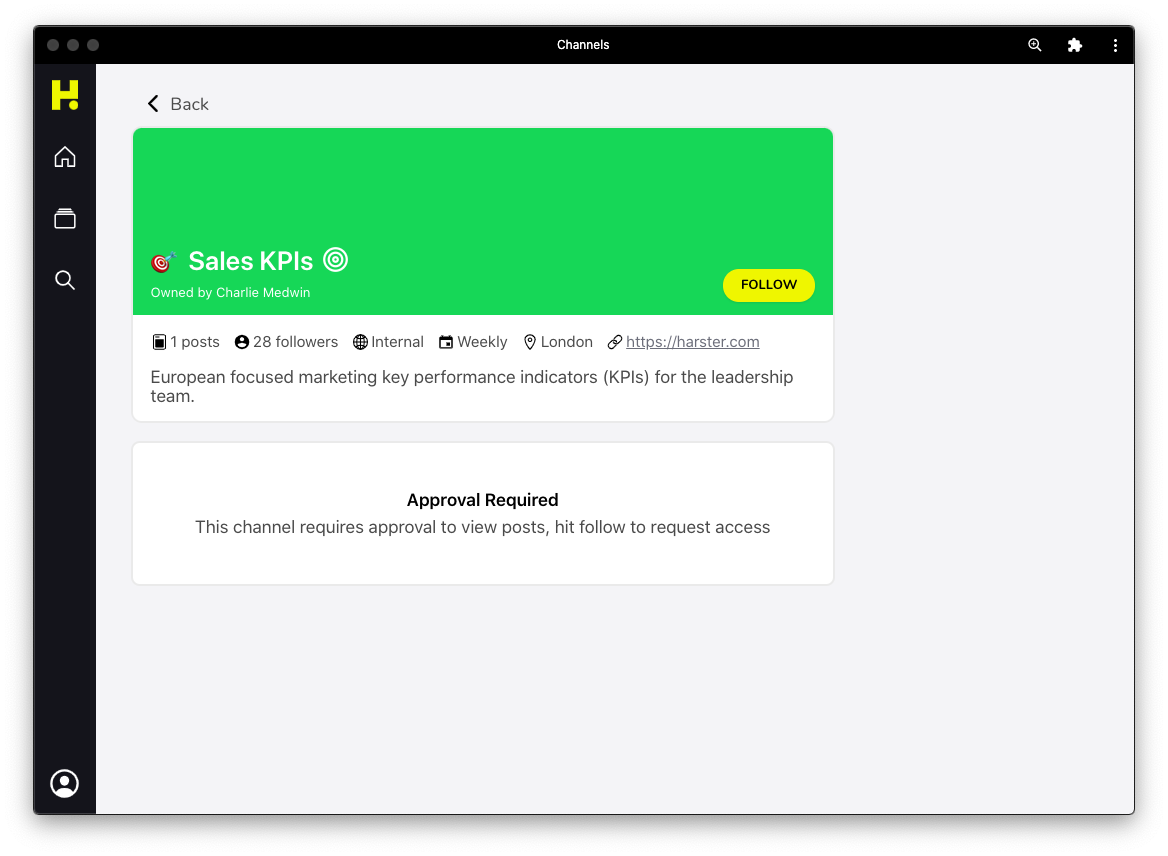 To keep up to date with the latest feature releases, follow the Harkster public channel 'Changelog' in
'Explore'
.
---
Perhaps you have a large number of channels in your library . . .

. . . or you're not sure whether a channel exists and want to search by a topic!
This is where the search function can help!

Pop a phrase into the search box at the top of the page and Harkster will search as you type, hopefully giving you the result you were after.

If you can't find what you need, consider setting up your own channel to provide this information for yourself and others or speak to your workspace owner about new channels.