API Documentation

Full API documentation can be found
here
.
Generating API Keys
Open the 'API Tokens' screen via the 'Account' menu on the navigation bar in the bottom left corner of the app.
Or click on the 'API Tokens' tab in your 'Account Settings'.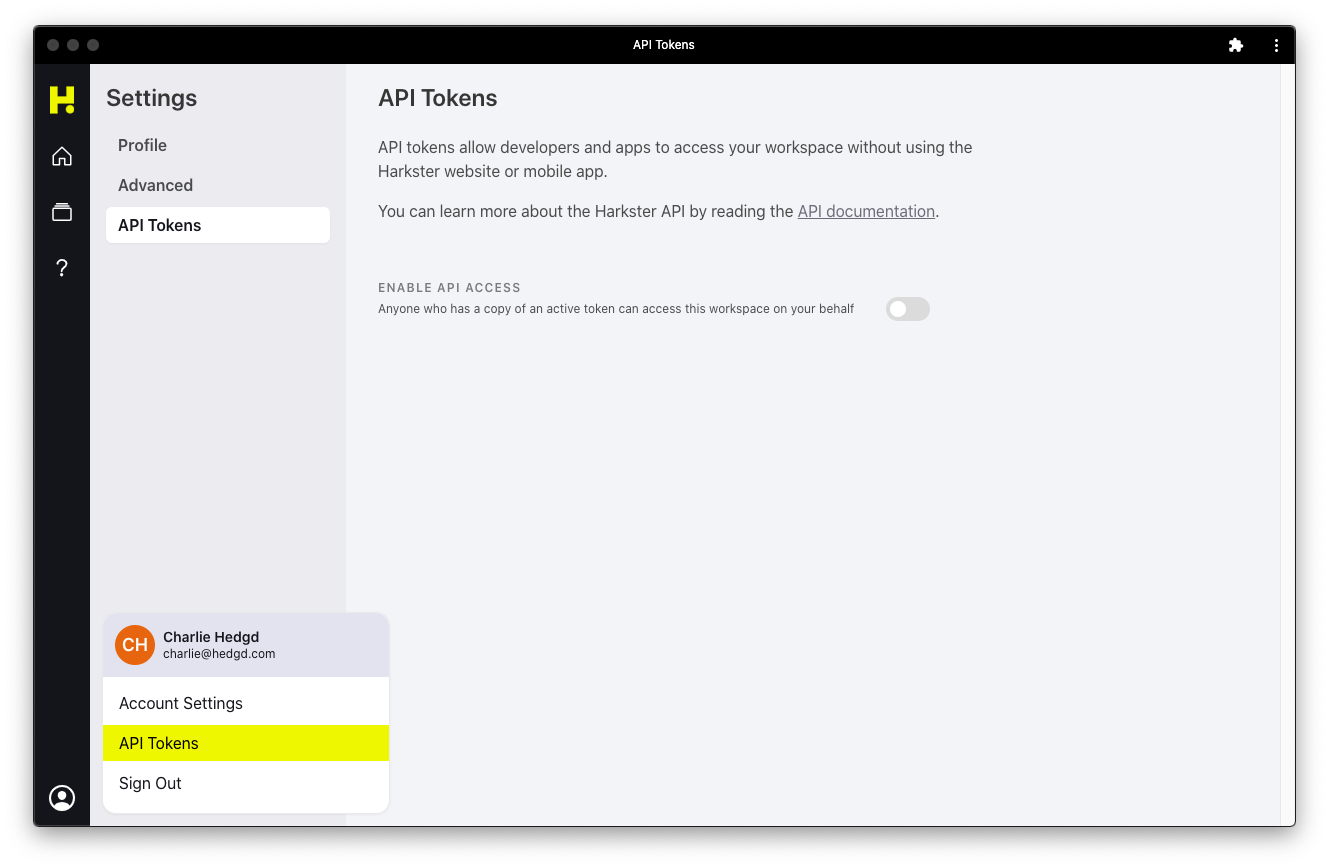 Toggle the 'Enable API Access' button to generate primary and secondary API keys.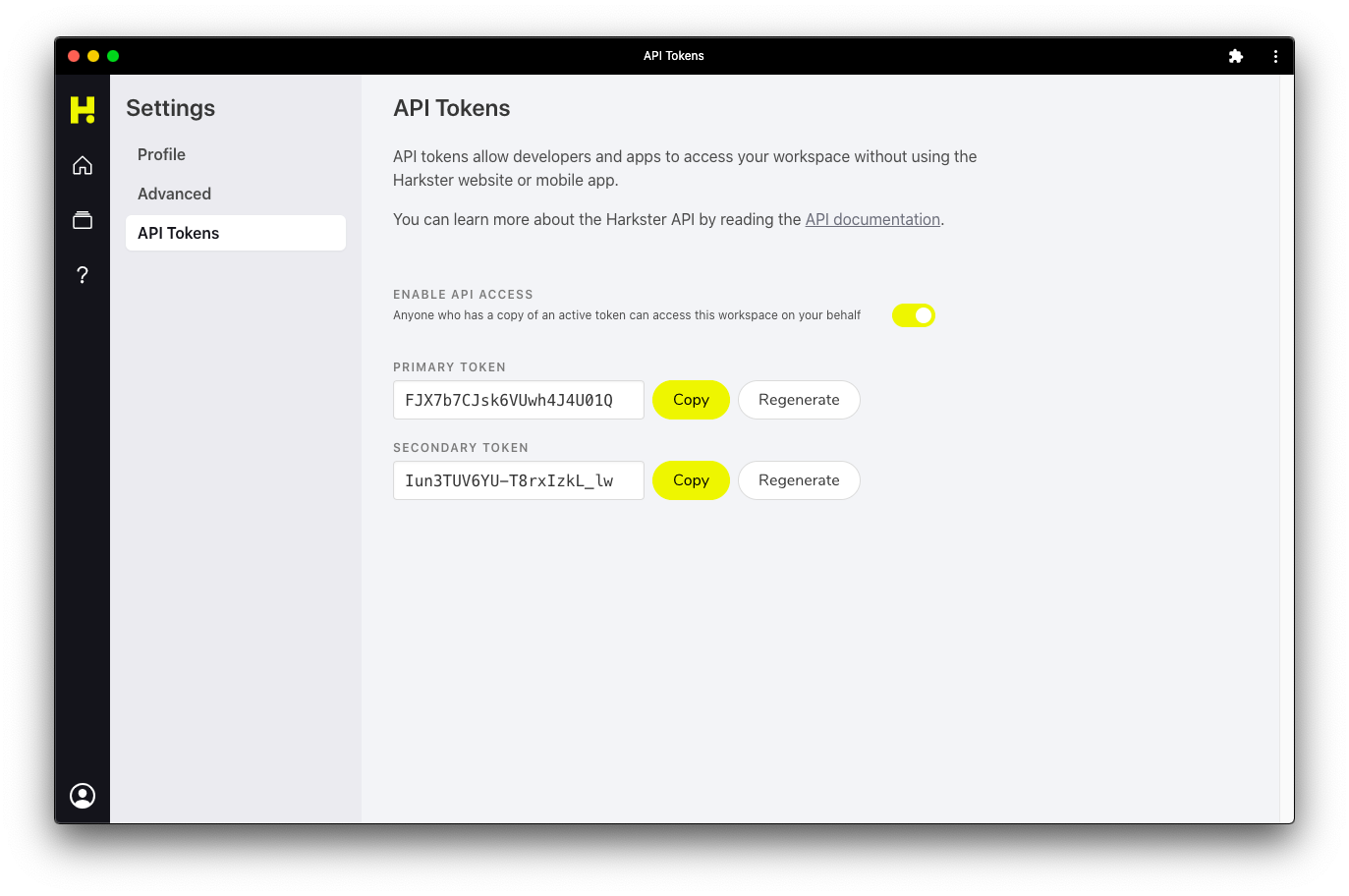 From this screen, you can regenerate the primary or secondary key as required or remove keys entirely if no longer required.